Orlando Lawyer providing professional Chapter 7 Personal Bankruptcy Attorney Services in Orlando, Winter Park, Maitland, Longwood, and throughout the Central Florida Area.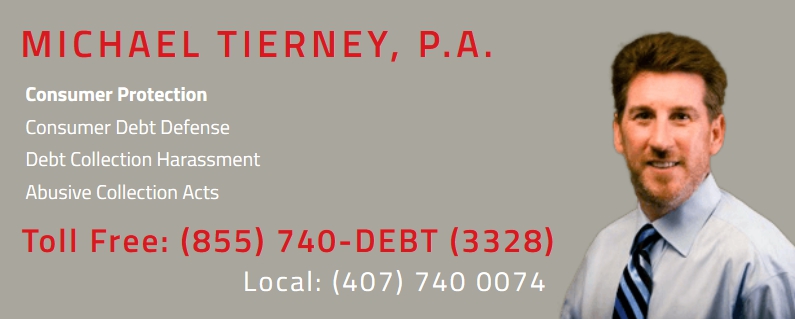 If you are below a certain income level, or have many business debts, Chapter 7 Bankruptcy is often the best option, as this allows you to retain some assets, but receive a FULL DEBT DISCHARGE.
What is Chapter 7 Bankruptcy?
A Chapter 7 Bankruptcy is the legal process of an legally stating they are without the financial means to continue to pay debt that is owed. If the debtor's Chapter 7 Bankruptcy is successful, when the Chapter 7 Bankruptcy is final, all allowable associated debt of the bankruptcy will be discharged.
A chapter 7 bankruptcy case does not involve the filing of a plan of repayment as in chapter 13. Instead, the bankruptcy trustee gathers and sells the debtor's nonexempt assets and uses the proceeds of such assets to pay holders of claims (creditors) in accordance with the provisions of the Bankruptcy Code. Part of the debtor's property may be subject to liens and mortgages that pledge the property to other creditors. In addition, the Bankruptcy Code will allow the debtor to keep certain "exempt" property; but a trustee will liquidate the debtor's remaining assets. Accordingly, potential debtors should realize that the filing of a petition under chapter 7 may result in the loss of property.
Who may qualify for a Chapter 7 Bankruptcy?
To qualify for relief under chapter 7 of the Bankruptcy Code, the debtor may be an individual, a partnership, or a corporation or other business entity. 11 U.S.C. §§ 101(41), 109(b). Subject to the means test described above for individual debtors, relief is available under chapter 7 irrespective of the amount of the debtor's debts or whether the debtor is solvent or insolvent. An individual cannot file under chapter 7 or any other chapter, however, if during the preceding 180 days a prior bankruptcy petition was dismissed due to the debtor's willful failure to appear before the court or comply with orders of the court, or the debtor voluntarily dismissed the previous case after creditors sought relief from the bankruptcy court to recover property upon which they hold liens. 11 U.S.C. §§ 109(g), 362(d) and (e). In addition, no individual may be a debtor under chapter 7 or any chapter of the Bankruptcy Code unless he or she has, within 180 days before filing, received credit counseling from an approved credit counseling agency either in an individual or group briefing. 11 U.S.C. §§ 109, 111. There are exceptions in emergency situations or where the U.S. trustee (or bankruptcy administrator) has determined that there are insufficient approved agencies to provide the required counseling. If a debt management plan is developed during required credit counseling, it must be filed with the court
One of the primary purposes of bankruptcy is to discharge certain debts to give an honest individual debtor a "fresh start." The debtor has no liability for discharged debts. In a chapter 7 case, however, a discharge is only available to individual debtors, not to partnerships or corporations. 11 U.S.C. § 727(a)(1). Although an individual chapter 7 case usually results in a discharge of debts, the right to a discharge is not absolute, and some types of debts are not discharged. Moreover, a bankruptcy discharge does not extinguish a lien on property
What are the chances of a Successful Chapter 7 Bankruptcy and Discharge of the Debt?
A discharge releases individual debtors from personal liability for most debts and prevents the creditors owed those debts from taking any collection actions against the debtor. Because a chapter 7 discharge is subject to many exceptions, debtors should consult competent legal counsel before filing to discuss the scope of the discharge. Generally, excluding cases that are dismissed or converted, individual debtors receive a discharge in more than 99 percent of chapter 7 cases. In most cases, unless a party in interest files a complaint objecting to the discharge or a motion to extend the time to object, the bankruptcy court will issue a discharge order relatively early in the case – generally, 60 to 90 days after the date first set for the meeting of creditors. Fed. R. Bankr. P. 4004(c).
What are the most common grounds for denying a Chapter 7 Bankruptcy?
The grounds for denying an individual debtor a discharge in a chapter 7 case are narrow and are construed against the moving party. Among other reasons, the court may deny the debtor a discharge if it finds that the debtor: failed to keep or produce adequate books or financial records; failed to explain satisfactorily any loss of assets; committed a bankruptcy crime such as perjury; failed to obey a lawful order of the bankruptcy court; fraudulently transferred, concealed, or destroyed property that would have become property of the estate; or failed to complete an approved instructional course concerning financial management. 11 U.S.C. § 727; Fed. R. Bankr. P. 4005.
Efficient Service with Personalized Attention
Every client with Michael Tierney, P.A. receives personal attention. The firm is small and personal, where your case is given individual attention not found in bigger firms. The firm aggressively moves your case to resolution.
If you need professional legal advice and representation regarding Chapter 7 Personal Bankruptcy issues in Orlando, Winter Park, Maitland, Longwood, or throughout the Central Florida Area, contact the law office of Michael Tierney, P.A. at Toll Free 855-740-3328 to schedule a confidential legal consultation with an experienced Orlando and Central Florida Lawyer.