Orlando Lawyer providing professional Chapter 13 Reorganization Bankruptcy Attorney Services in Orlando, Winter Park, Maitland, Longwood, and throughout the Central Florida Area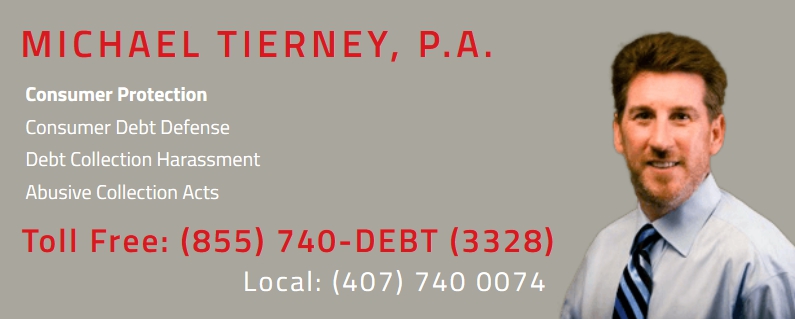 Chapter 13 Bankruptcy is preferable if you have a higher than median level income, or facing foreclosure, or income tax problems. Here, you will face a restructuring of your debts, which allows you to retain more of the assets you wish to keep. Student Loan Debts from a breached agreement to pay tuition to a college can be discharged in bankruptcy: however, according to federal law (II U.S.C. 523 (a)(8)), student loans that were guaranteed, insured or funded by the government can only be discharged if the student can demonstrate that the debt "would impose an undue hardship on the debtor and the debtor's "Dependants".
What is Chapter 13 Bankruptcy?
A chapter 13 bankruptcy is also called a wage earner's plan. It enables individuals with regular income to develop a plan to repay all or part of their debts. Under this chapter, debtors propose a repayment plan to make installments to creditors over three to five years. If the debtor's current monthly income is less than the applicable state median, the plan will be for three years unless the court approves a longer period "for cause." (1) If the debtor's current monthly income is greater than the applicable state median, the plan generally must be for five years. In no case may a plan provide for payments over a period longer than five years. 11 U.S.C. §1322(d). During this time the law forbids creditors from starting or continuing collection efforts.
Who may qualify for a Chapter 13 Bankruptcy?
Any individual, even if self-employed or operating an unincorporated business, is eligible for chapter 13 relief as long as the individual's unsecured debts are less than $360,475 and secured debts are less than $1,081,400. 11 U.S.C. § 109(e). These amounts are adjusted periodically to reflect changes in the consumer price index. A corporation or partnership may not be a chapter 13 debtor. Id.
An individual cannot file under chapter 13 or any other chapter if, during the preceding 180 days, a prior bankruptcy petition was dismissed due to the debtor's willful failure to appear before the court or comply with orders of the court or was voluntarily dismissed after creditors sought relief from the bankruptcy court to recover property upon which they hold liens. 11 U.S.C. §§ 109(g), 362(d) and (e). In addition, no individual may be a debtor under chapter 13 or any chapter of the Bankruptcy Code unless he or she has, within 180 days before filing, received credit counseling from an approved credit counseling agency either in an individual or group briefing. 11 U.S.C. §§ 109, 111. There are exceptions in emergency situations or where the U.S. trustee (or bankruptcy administrator) has determined that there are insufficient approved agencies to provide the required counseling. If a debt management plan is developed during required credit counseling, it must be filed with the court.
About Chapter 7 Bankruptcy Discharge
The bankruptcy law regarding the scope of the chapter 13 discharge is complex and has recently undergone major changes. Therefore, debtors should consult competent legal counsel prior to filing regarding the scope of the chapter 13 discharge.
A chapter 13 debtor is entitled to a discharge upon completion of all payments under the chapter 13 plan so long as the debtor: (1) certifies (if applicable) that all domestic support obligations that came due prior to making such certification have been paid; (2) has not received a discharge in a prior case filed within a certain time frame (two years for prior chapter 13 cases and four years for prior chapter 7, 11 and 12 cases); and (3) has completed an approved course in financial management (if the U.S. trustee or bankruptcy administrator for the debtor's district has determined that such courses are available to the debtor). 11 U.S.C. § 1328. The court will not enter the discharge, however, until it determines, after notice and a hearing, that there is no reason to believe there is any pending proceeding that might give rise to a limitation on the debtor's homestead exemption. 11 U.S.C. § 1328(h).
The discharge releases the debtor from all debts provided for by the plan or disallowed (under section 502), with limited exceptions. Creditors provided for in full or in part under the chapter 13 plan may no longer initiate or continue any legal or other action against the debtor to collect the discharged obligations.
Efficient Service with Personalized Attention
Every client with Michael Tierney, P.A. receives personal attention. The firm is small and personal, where your case is given individual attention not found in bigger firms. The firm aggressively moves your case to resolution.
If you need professional legal advice and representation regarding Chapter 13 Bankruptcy issues in Orlando, Winter Park, Maitland, Longwood, or throughout the Central Florida Area, contact the law office of Michael Tierney, P.A. at Toll Free 855-740-3328 to schedule a confidential legal consultation with an experienced Orlando and Central Florida Lawyer.